I've been looking for some fun workbox activities to include lately and along with the
K'Nex
instructions I'm putting together, I wanted to include some more drawing lessons. Bubby has a book that came in a kindergarten prep kit and has step by step drawing instructions to trace, plus an illustrated page to practice on. I don't really like the way the book is set up because it's hard to tear out and include single drawing lessons in his workbox since the pages are back to back. He does seem to enjoy the lessons though and has been drawing many of the items during free time.
Source
There are so many "how to" drawing sites that it was hard to narrow down what I was looking for. I did find some fun transportation instructions that I will be including in his workboxes during our transportation unit. I also found some general sites that I will post about soon.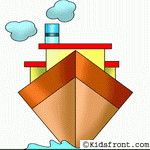 Online instructions only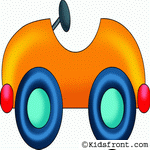 Online instructions only
These two were too good to pass up even though I would have preferred to use something that is printable. When you click on the item you want to draw, a small window appears with one "line" to draw. Once you're ready to move on you click on the next step and it adds a line. Their drawings are relatively simple and should be easy for a preschool/kindergarten student to follow. Just make sure they have some basic computer skills so they can maneuver through the instruction windows.
Printable simple line drawings
I love these simple line drawings. I'm going to print these out, laminate them, and put together a small keyring book to include in workboxes. These would also be fun to include in an art box (similar to the
space box
I put together) so your students can refer to them if they want to include them in drawings.